Description
Games: The Red Dragon Inn 1
Core Set: Red Dragon Inn 1 (However all Games act as stand alone games apart from mini expansions)
Manufacturer: Slugfest Games
No of Players: 2+ (Limited only by number of decks – this set has 4 decks)
Playing Time: 30 to 50 Minutes (30 mins + 10 mins per additional player beyond 2)
Minimum Age: 12+
Release Date:2008
You and your adventuring companions have spent all day slogging through the Dungeon, killing monsters and taking their stuff. Now you're back in town, healed up, cleaned up, and ready to party at the Red Dragon Inn.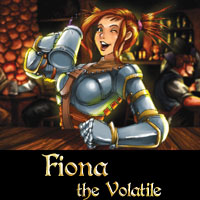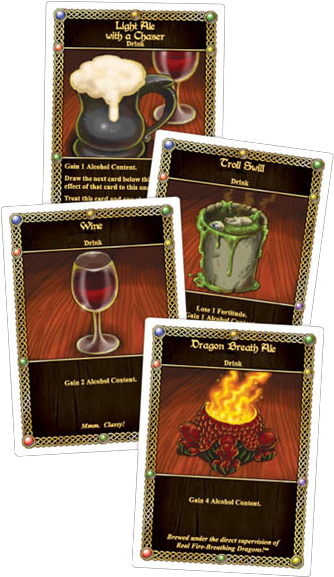 The Red Dragon Inn 1 (PDF, 12 MB)
Review all the game and expansions or add your comments here:
Manufacturers Page: 

About SlugFest Games
Their mission at SlugFest Games is to provide good clean fun that is dripping with theme. They strive to make games that are easy to learn and quick to play, with a depth of strategy that is learned through playing. If you love humor paired with solid mechanics, then check out their games.
Want to know how to play the game?  
Check out this great review courtesy of TeamHypercube: